Road Pad Mini for iPhone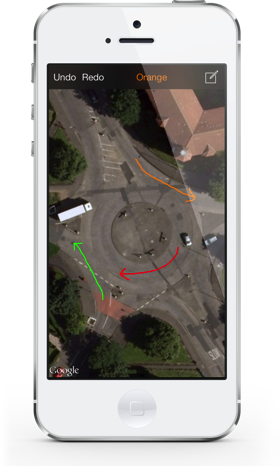 Road Pad Mini is the iPhone version of Road Pad for iPad - the ultimate tool for driving instructors!

Use Road Pad Mini to view a satellite image of any road or junction and select the built-in drawing tool to illustrate the image. Road Pad Mini has a simple and uncluttered interface making it easy for you to get the image you need and draw on it, wherever you are.

Please be aware: No guarantees can be made about the quality or resolution of satellite images in your area. However, Road Pad Mini provides the option to choose between Google Maps and Apple Maps so you can choose the option with the best satellite images for your area. You can check the quality of the images available by using your iPhone's built-in maps app (for Apple Maps), and by downloading the Google Maps app from the App Store.

Location services and ability to download satellite images are dependent on a suitable network connection being available.

Click below to get it now on the iTunes App Store. Only 99p!