KISS Fleet Training for iPad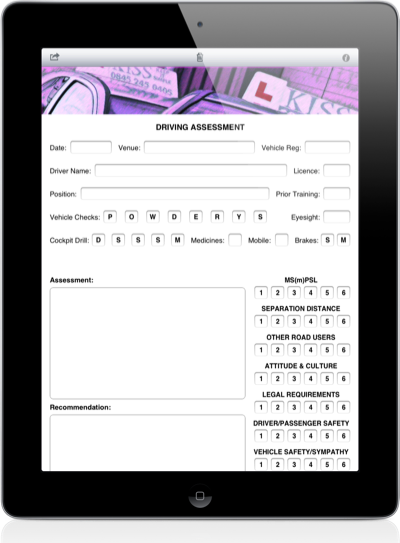 Designed for driving instructors carrying out fleet training.

Features:

• Record driving assessment on your iPad
• Save for later reference
• Email a copy of assessment
• Automatically cc yourself when emailing

Click below to get it now on the iTunes App Store. It's free!