13/06/12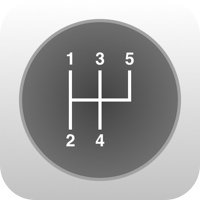 I've been so busy lately I didn't even get around to writing blog posts for my latest app releases. Controls came out a couple of weeks ago. It's the latest in the Learn To Drive series of apps for instructors and learners. Instructors will find this particularly useful as a teaching aid for the Controls lesson.
I've tried to make this app more than just a series of images by adding interactive elements wherever possible. It's not easy to imitate the way car controls work - the way the indicators click on and off, the pedals spring back up when released and hands slide around the wheel when using the push/pull steering method.
The end result is, I think, the most useful resource currently available to a driving instructor for teaching the controls lesson.
Controls just got even better with the new update which adds a whole new section on vision and blindspots, as well as some enhancements to the steering section of the app. You can now add a clock face to the wheel to help in explaining where the hands should be and how they should move. You can also demonstrate how the wheels of the car turn in response to the turning of the steering wheel. This could be especially useful outside of the controls lesson, such as when teaching parallel park.
The other major enhancement in this update is the addition of more comprehensive briefings for each section. These briefings will be especially useful for learners using the app to brush up on their controls knowledge in between lessons. Just tap on the wee info buttons for a description of each control and how it should be used.